53x – Homecoming Version 0.0.5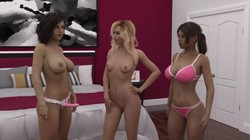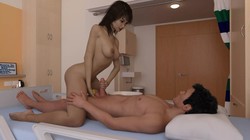 Agent 53x is a visual novel that starts with you as the male protagonist has been away to a private boarding school for 8 years. Your father came to your graduation and to take you home. On the trip home there was a car crash and your father died. You have been in a coma for a year. You wake to find you are now in a strange town and a strange home living with three beautiful women that you really don't know.?
Genre:3dcg, Male protagonist, Exhibitionism, Voyeurism, Masturbation, Handjob, Oral Sex, Lesbian, Male domination, Female domination, Sex toys, Corruption, Milf, Teen, Adventure, Group sex
Developer: Agent 53X
Platform: Windows, Linux
Language: English
Version: 0.0.5
Censored: No
Size: 160 mb
https://k2s.cc/file/224c7be8e8730/53...g-0.0.5-pc.zip
https://fboom.me/file/224c7be8e8730/...g-0.0.5-pc.zip
Dog Days of Summer v0.4.0
Dog Days of Summer is about a young girl named Vivian entering into the last summer before she graduates college. She soon meets a mysterious woman named Tara who sets her on a more erotic course. Where she takes it and how her summer plays out will depend mostly on the player.
Added the hotel scene with the mom
Changed the music for the sex scenes
A lot of grammar and spelling fixes. Thank you Schnuup
Developer: BlackWeb Games
Platform: Windows, Linux
Language: English
Version: 0.4.0
Censored: No
Size: 776 mb
https://k2s.cc/file/c68faf4b5afd6/DDS.4-v0.4-pc.zip
https://fboom.me/file/c68faf4b5afd6/DDS.4-v0.4-pc.zip